emmanuel
community
church
We extend a warm welcome to you.
Come and discover your life's purpose so that you, too, can experience God's peace and joy.
Emmanuel Community Church is a member of the Reformed Church in America whose perspective is centered in the overwhelming love of God toward us.
Our vision is to "Grow To Go To The Next Generation." We desire to grow in our faith and commitment to God and each other through the power of the Holy Spirit, pursuing that faith in our lives within the church and in our community, and sharing the truth of God's grace and mercy through Jesus Christ to the next generation.
We are committed to living out the verse "since my youth, God, You have taught me, and to this day I declare Your marvelous deeds. Even when I am old and gray, do not forsake me, my God, till I declare Your power to the next generation, Your mighty acts to all who are to come."
Share-A-Cup - Tuesdays at 7:00 pm
Virtual Coffee - Wednesdays at 10:00 am
​
Virtual Bible Study - Thursdays at 7:00 pm
UPCOMING sermon
​
Sunday, November 27, 2022 - Advent 1
"Starting our Advent series in preparation for the birth of our Saviour."
Watch The Latest - Credited as Righteousness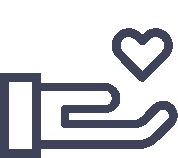 "give what you have decided in your heart to give, not reluctantly or under compulsion, for God loves a cheerful giver"